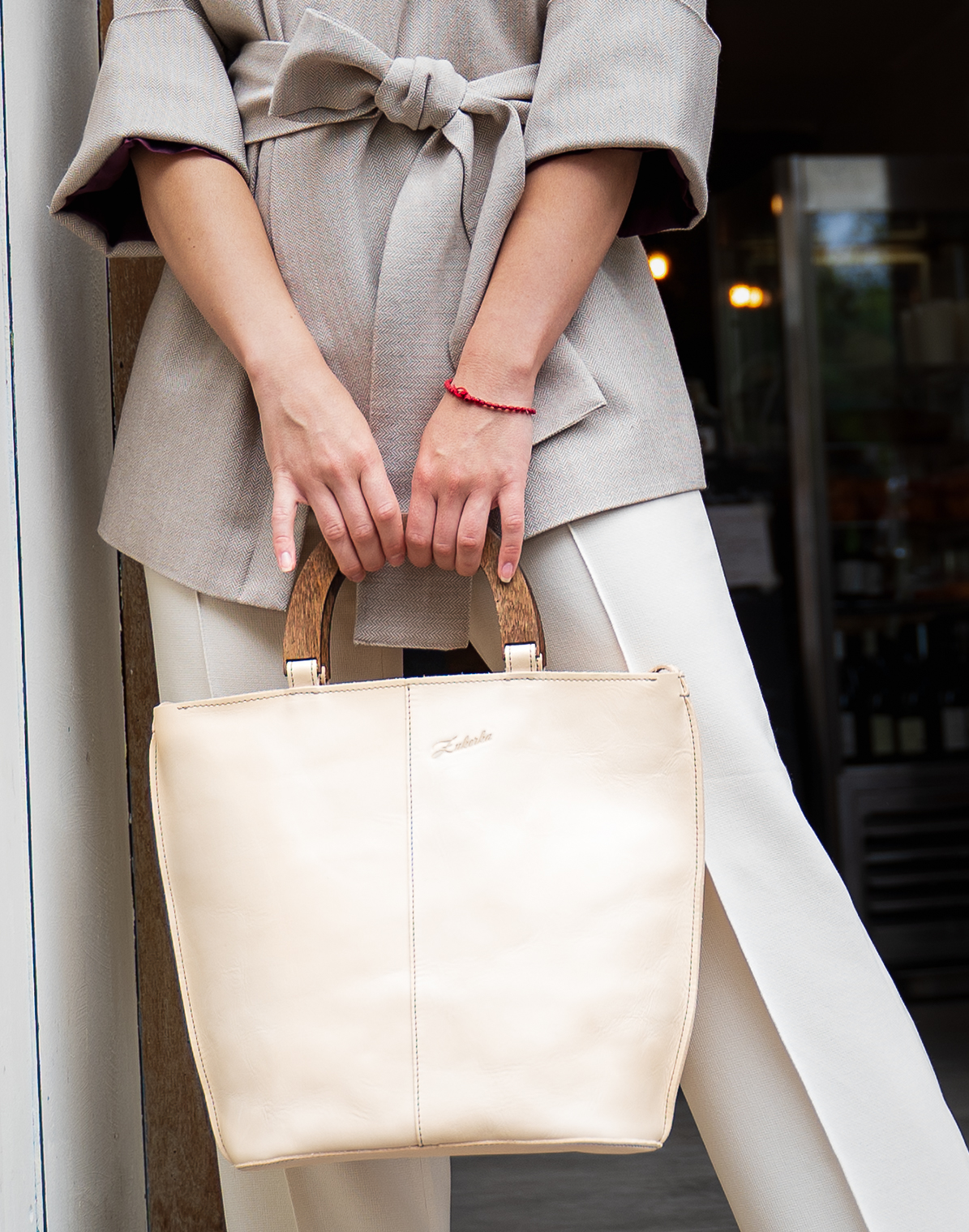 ZUKERKA [zu'ke:rka] is Ukrainian for 'candy'. In the same way candy has its own unique taste, we create our classic handbags with a twist to suit every woman's style.
History and main stages
ZUKERKA Handbags brand was created out of a passion for trendy straw bags in 2011 by Kateryna Kryuchkova.  After completing a design course at Saint Martin College of Art and Design in London, a Fashion Management training course in Bocconi University in Milan, Kateryna continues with leather handbags design and manufacturing in Bordeaux, France area.
Mission
Our mission is to carry everyday life with an elegance & its own character
Today Zukerka Handbags is an independent brand with slow fashion product. 
We made a decision to produce our fashion accessories in small quantities to allow us  control every item and propose you high-quality  long-life accessory.   This approach is tailored to precisely meet your demand. We believe that overproduction is one of the biggest threats to our planet while it is also damaging our business in today's tough economical conditions. That is why some of our products in pre-ordering mode. This  lets us precise the quantity of items  to be produced as per your requests. Please, do not hesitate, make your order and wait a little bit  for your unique handbag specially hand-made for you by Zukerka.
Social initiatives
Zukerka Handbags is the  Wire Wildlife Rescue donator.
Zukerka – handbags with taste